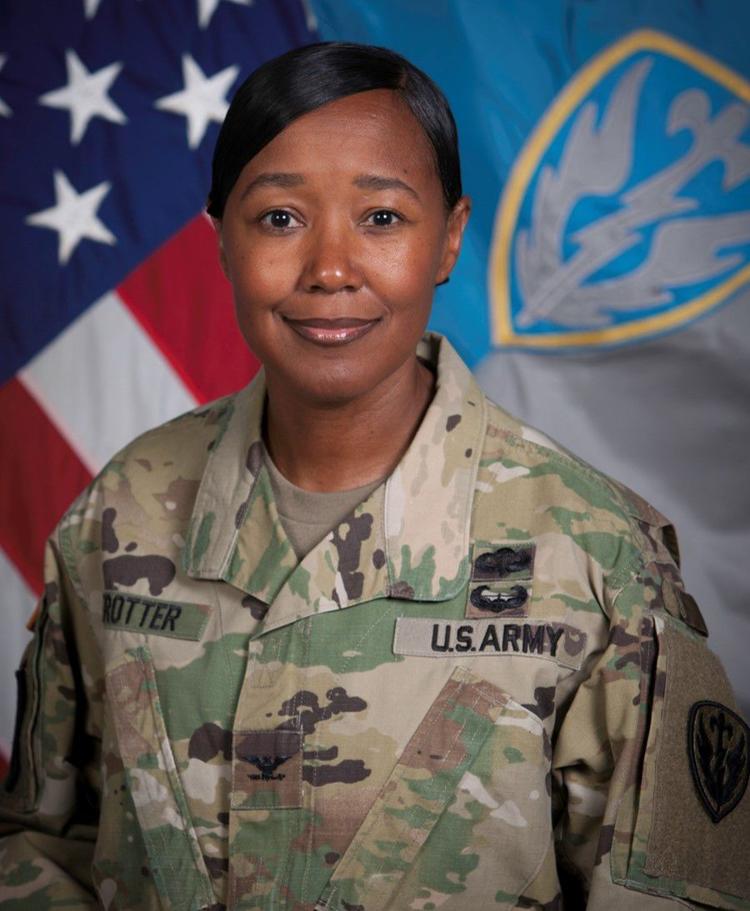 Happy New Year! A new beginning is here, which always fills me with hope and excitement. It is also a time to reflect on the past year – memories, accomplishments, possibly even regrets, but I'm always thankful to see a new year and hope that I am a little wiser. 
As a career military intelligence officer and stereotypical information consumer, I have to say that 2019 was simply AMAZING. Let's review just a few of the incredible events of the past year:
In sports, Simone Biles became the most decorated gymnast, male or female, in the world. Tiger Woods broke an 11-year dry spell and won the 2019 Masters; the U.S. Women won their second straight World Cup; and the St. Louis Blues won their first Stanley Cup. The world celebrated with Kenyan Eliud Kipchoge as he finished a sub-two-hour marathon in Vienna, the fastest in human history.
Around the world, Pope Francis became the first pontiff to visit an Arab Gulf state, the European Commission elected its first female president and the Indian Navy welcomed its first ever female pilot. At home, the 116th Congress became the most diverse in U.S. history. Animal cruelty officially became a federal felony. After 90+ years, the Little Shell Tribe became the newest Native American tribe to receive federal recognition.
As for the climate, the UN's Global Environmental Outlook was not a good news story in 2019. The report outlined necessary changes to pivot planet Earth toward a sustainable path. The publication galvanized people worldwide. The Antarctic ozone hole is reportedly now at its smallest since discovery. Iguanas were also reintroduced into the Galapagos Islands after 184 years. TIME magazine named a sixteen-year-old climate activist their 2019 Person of the Year.
In popular culture, streaming platforms such as Disney Plus and Netflix dominated and serial binge watchers like myself enjoyed shows like "The Mandalorian" and "Stranger Things." Billie Ellish and Lil Nas X topped the pop music charts. The U.S. Food and Drug Administration raised the federal age to purchase tobacco products, e-cigarettes and vaping cartridges from 18 to 21.
I saved the most talked about topic for last. Our Army's 2019 had a common theme: change. From the Chairman of the Joint Chiefs to our very own III Armored Corps and 1st Cavalry Division here at the Great Place, we experienced changes in leadership as we hailed and said farewell to our generals and command sergeants major. Units across the Army, including mine, piloted the Army Combat Fitness Test, now in initial implementation. The Army Combat Uniform left the inventory to be replaced by the Official Camouflage Pattern and then Army senior leaders, recruiters and the Old Guard introduced us to the new Army Greens uniform. 2019 optempo remained high – not a change – but our focus as an Army fundamentally shifted to multi-domain operations and large-scale ground combat operations. Our proximity to Army Futures Command, our understanding of the urgency to modernize, develop leaders and manage talent was brought into sharp focus. The FY19 National Defense Authorization Act coupled with AIM 2.0 facilitated personnel initiatives that we hope will build and retain the talent needed for the future. The FY20 NDAA signed in December created the 6th branch of the armed forces, the U.S. Space Force.
2019 was a great year. Each of us played a part in something meaningful, big or small. 2020 will be even better.
There's plenty ahead in 2020:
The Summer Olympics in Tokyo will feature five new sports – karate, baseball/softball, skateboarding, sports climbing and surfing.
The 2020 elections. Voters not only select our next president, they choose 435 members of the House of Representatives, 35 U.S. Senators, 11 Governors and countless state and local officials. That is democracy.
For gamers, PlayStation 5 and Xbox X will hit the market with new games like a new Call of Duty and Final Fantasy for PS5 and Hellblade 2 and Halo Infinite for Xbox.
After three years of renovation, the Washington Monument is scheduled to reopen in July/August.
The Mars 2020 mission also launches this summer with 23 cameras and 2 microphones.
The Yahoo! Time Capsule will be opened in the Smithsonian in DC on Yahoo's 25th anniversary. Thousands of participants uploaded … well, we don't really know.
The new year brings more than two dozen new Texas laws, including protection against surprise medical bills, greater transparency for government spending, laws targeting online data breaches and criminal penalties for those failing to report sexual violence on college campuses.
For those in Army uniform, the Army Greens will be available for purchase in select AAFES beginning April 2020. Full production and fielding to new Soldiers is scheduled for July 2020.
Congress approved a 3.1% pay raise for the Department of Defense; verify your pay and entitlements at https://www.dfas.mil/militarymembers/payentitlements/Pay-Tables.html
The FY20 National Defense Authorization Act details multiple measures coming this year to address and improve oversight, standardization and tenant feedback with respect to privatized military housing.
In 2020, one thing remains constant for the Great Place – we are America's power projection platform. We remain actively engaged in defending our nation – in the Middle East, South Asia, Europe, Korea and right here at home. Many deployed loved ones will return home in 2020 as others prepare to rotate to take our turn on the front line. Fortunately, we have the greatest civilian workforce and community supporting us. 2020 offers unlimited opportunities for everyone – in all ways imaginable.