"The Last Full Measure"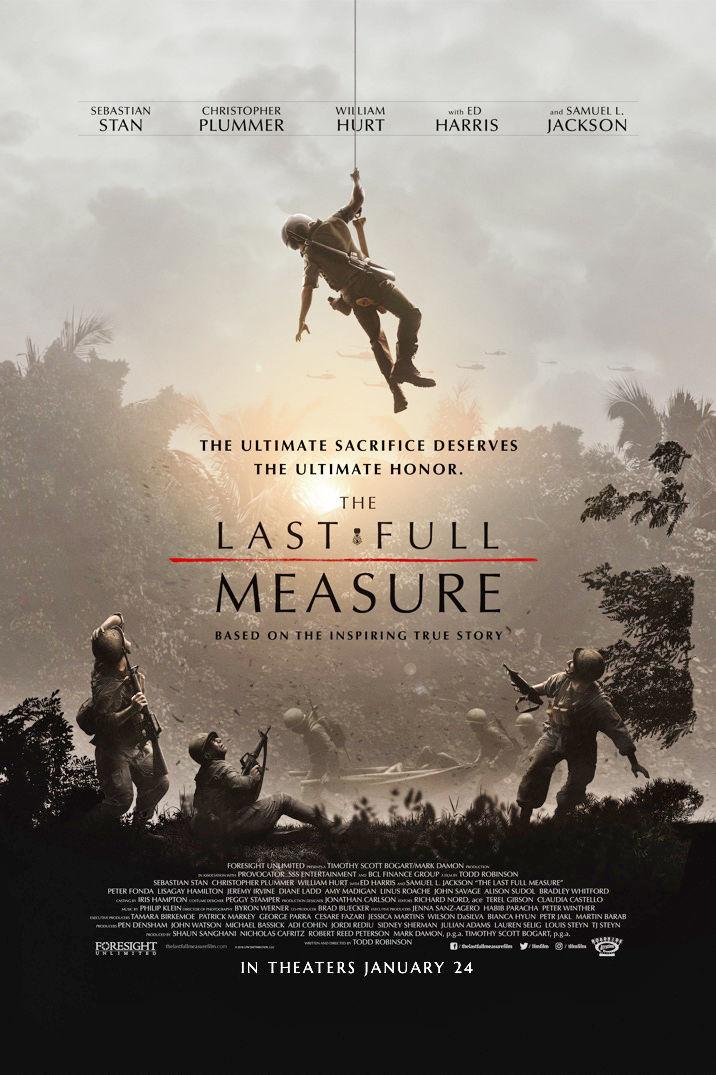 This was my favorite movie from this month and it made the trip to Pflugerville worth it. I mean, it's my favorite actor's first leading role I couldn't miss it. However, after doing more research, and finally seeing it, I've gained a greater appreciation for it and the time and effort it took to get it to the big screen.
"The Last Full Measure" is based on the true story of Willian Pitsenbarger, an Air Force pararescueman, and the sacrifice he made to save Army Soldiers in a time of need and the over 30-year process of awarding him the Medal of Honor.
After pitching the film to more than 50 production companies and being turned down, director Todd Robinson took on the task of writing the script without a commitment from a studio or funding. After a trying 20 year process, "The Last Full Measure" premiered on 614 screens Friday.
Sebastian Stan plays Scott Huffman a Pentagon employee who reluctantly takes on the job of getting Pitsenbarger's award upgraded from an Air Force Cross to the Medal of Honor. However, he's so impacted by Pitsenbarger's parents and the Vietnam veteran's stories that he becomes determined to get the fallen Airman proper recognition for his sacrifice, while also becoming a better man.
The performances in this movie are outstanding. Just to name a few, it also features Samuel L. Jackson, Christopher Plummer, William Hurt, Ed Harris, and the late Peter Fonda, in his last performance before his passing.
Though it does portray Operation Abilene and Pitsenbarger choosing to stay with Charlie Company, 1st Infantry Division, along with the effort they all gave until the very end, it mostly focuses on the aftermath of war. Each Soldier was affected differently by Pitsenbarger's actions and I feel like it was a great message to share with audiences.
I'd recommend that anyone go see this movie, but especially veterans. Anyone can appreciate the movie and all of the sacrifices that were made, but they will not be touched in the way that veterans will be.
---
"Dolittle"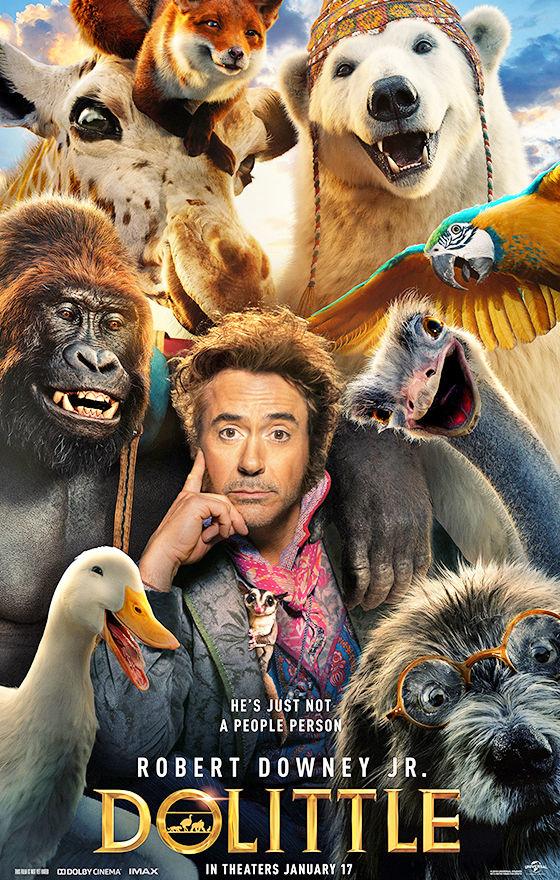 To be honest, I wasn't expecting much from this movie. However, I left the theater pleasantly surprised.
The story follows Dr. Dolittle who has become a recluse after the death of his beloved wife, Lily. However, a couple of unexpected guests sets the adventure into motion.
Despite its scathing reviews by critics, I found the movie to be very charming. Obviously, it's a fairly plain plot with a straight-forward conflict and resolution, but Robert Downey Jr.'s performance as the quirky Dr. Dolittle was captivating and kept the movie entertaining.
It was hard to keep up with the different animals because there were so many of them, but Dr. Dolittle's Macaw, Polynesia voiced by Emma Thompson, stood out to me. She's a great leader and helps Dr. Dolittle keep pushing forward when things become challenging.
This is a great movie for families looking to spend some time together. It teaches that friends can help you get through tough times.