The Fort Hood Recycle Center diverts tons of potential waste into dollars that benefit Soldiers and their Families.
When the Recycle Center opened in 1992, approximately 600 tons of recyclables were processed per year. So far this year, the center has collected 7,300 tons of recyclable material and 6,350 tons of that was re-sold, Mike Bush, operations manager, Fort Hood Recycle Center, said.
Part of that growth is because of the increase in recyclable products and the center's single-stream recycling, which began last October.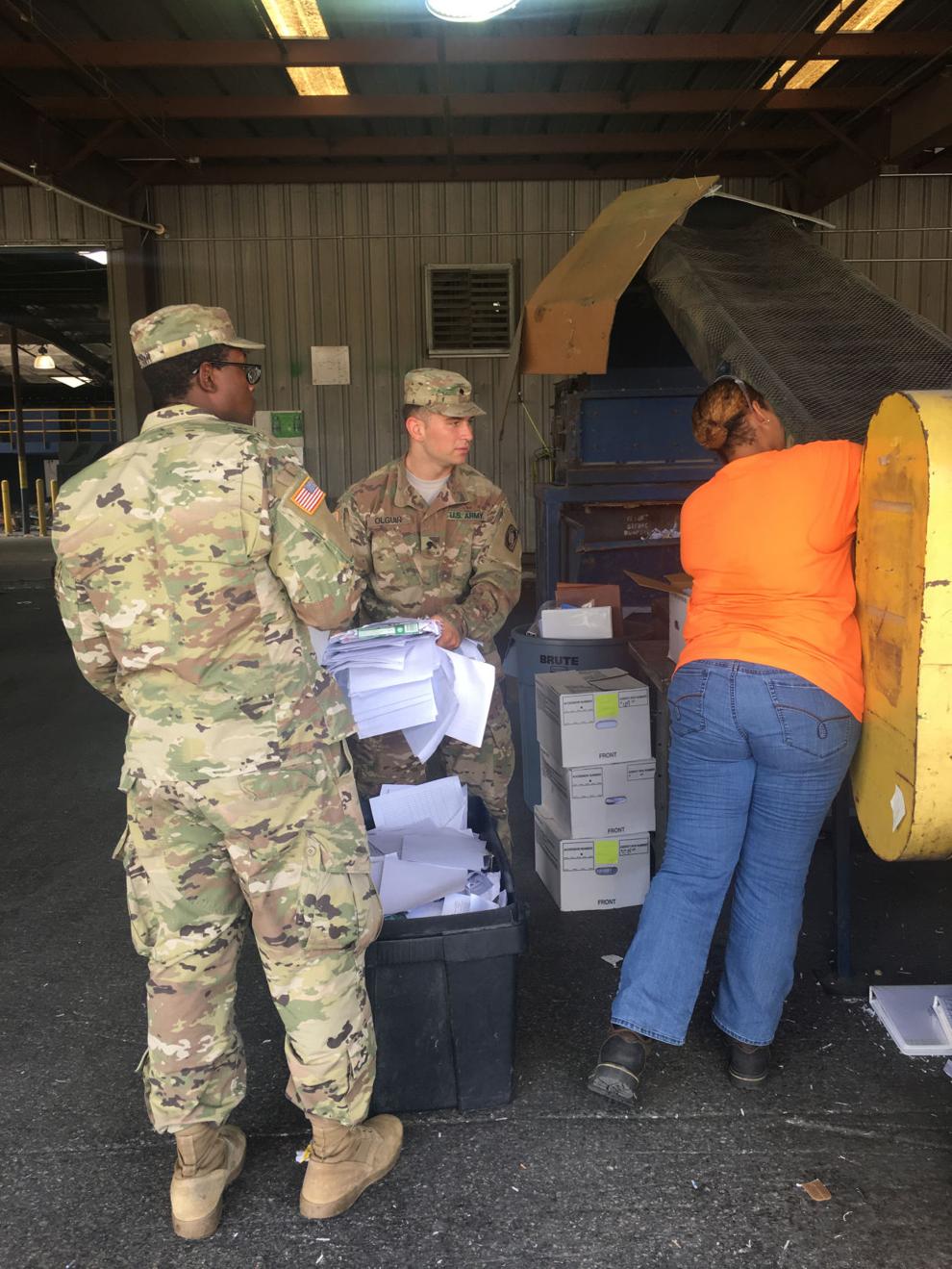 Single-stream recycling means all recyclables can be placed in a single container with a few exceptions, Bush stressed, not necessarily everything in the waste basket.
For those unsure about what is recyclable, Bush encourages people to learn what can be recycled, starting with the big five.
"Focus on the big five," he said, "aluminum, paper, plastic, steel cans and cardboard."
The facility accepts the usual items such as paper, cardboard, glass and aluminum cans, as well as some more unusual items such as tennis shoes, plastic fencing, holiday lights, ammunition brass and small household electronics and appliances.
The recycle center's clothing program accepts shoes, clothing items, rags and towels at the center's scrap yard. Those items are sorted and some are given to needy Families, and others are recycled for use in other products.
Plastic shopping bags and the plastic film used to wrap products are recyclable, but need to be recycled separately from other recyclables, Bush noted.
"Those items can clog the machines," he said.
The on-post facility can also shred, at no cost, secret documents. Units interested in the secret-document shredding service need an appointment and a courier card, Bush added. Non-secret paper shredding can be done at the center during regular operating hours.
Tires with rims and vehicle batteries are also accepted at the center for recycling.
A new metal shredder in the scrap yard also allows units to recycle their scrap metals.
Other items can be recycled, and if a unit or an activity is generating an abundance of a material, the Recycle Center can try to find a market for it, Bush said.
"We're always looking for different options to recycle materials," he said, adding that the goal is to reduce the number of items going into the landfill.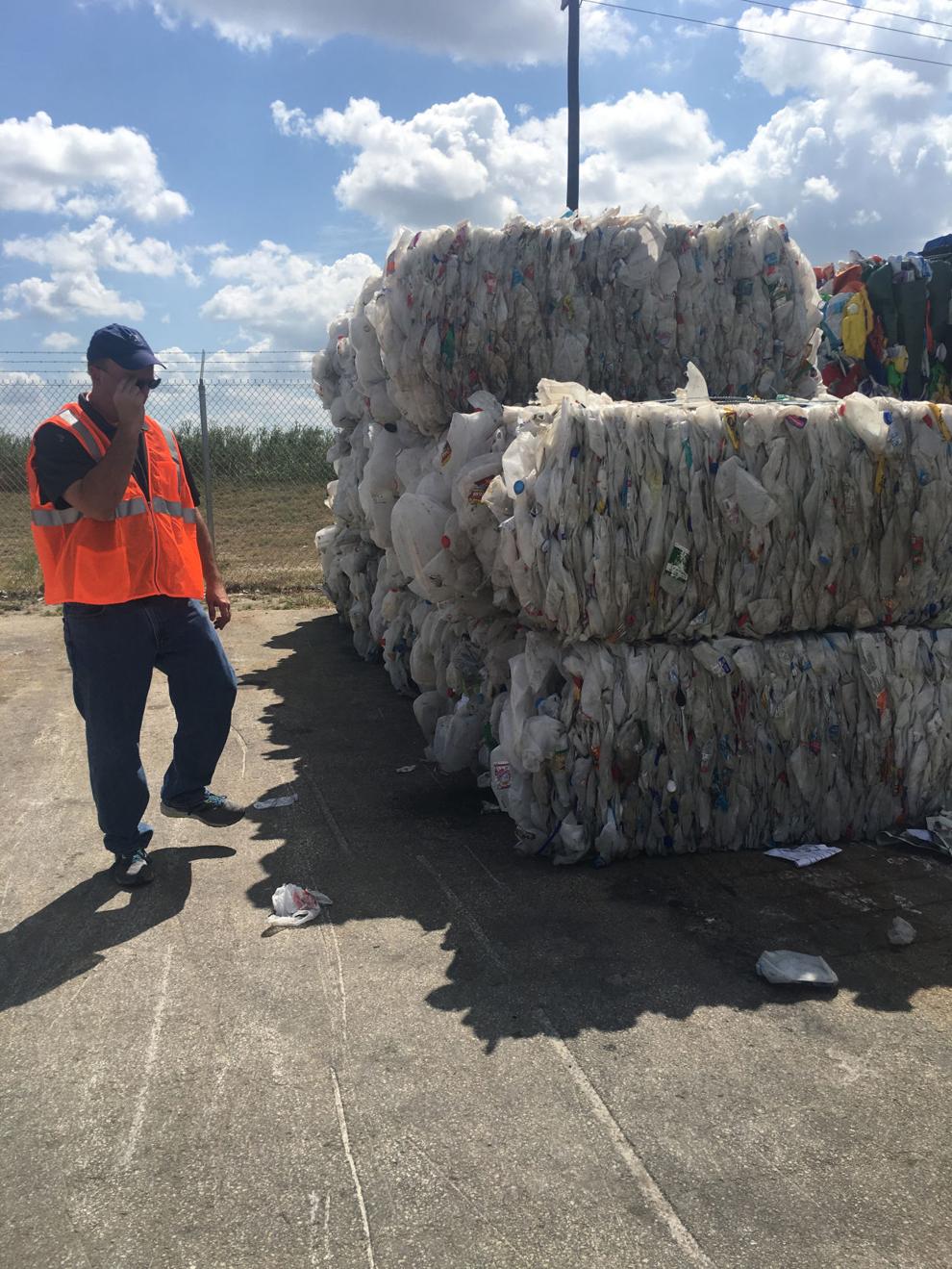 Recycling saves space in landfills and reuses items instead of trashing them and benefits the Fort Hood community.
Items that are processed at the Recycle Center are sold to vendors, Bush said.
Recycled items equate to money to support activities and programs for Soldiers and Families. Fort Hood's annual July Fourth fireworks display is made possible because of funds received from recycling.
Oktoberfest, Earth Day, Hood Howdy and many Better Opportunities for Single Soldiers events are also funded by the Recycle Center.
"More recyclable material equals more money for the installation and more events," Bush said. "The center usually gives over $100,000 for Fort Hood Family programs each year."
Anyone who has access to the installation can use the Recycle Center, but officials urge everyone to only bring in recyclables.
"We want your recyclables, but we don't want your trash," Christine Luciano, Fort Hood Directorate of Public Works – Environmental outreach coordinator, said.
Items such as diapers, food and needles are not recyclable and can contaminate a load of otherwise recyclable products, Luciano added.
Needles are a health issue and a concern for staff at the Fort Hood Recycle Center, Bush added.
Food items are not only a contaminant, but also attract rodents and other varmints to the center. Food should either be composted or otherwise disposed of and not placed in recycle containers, but some pizza residue on a box should not keep a pizza box out of the recycles.
It all comes down to ensuring that items placed in the recycling containers are the correct items.
"The more good recyclable material brought in, the more we can sell for return here at Fort Hood," Bush said.
Ease of access and knowing that recyclables benefit Fort Hood Soldiers and their Families are why Brian Cahill brings his recyclable items to Fort Hood.
"We live off post, so I come by once a month," Cahill said, adding that it is easy and convenient to drop off the items in the containers by the scrap yard. "You drive up and dump it (in the container)."
Cahill also likes the benefits to the Fort Hood community brought by recycling.
"The money is going to support programs on post," he said. "We use those programs."
Fortunately, locating a recycle bin on post is not difficult.
There are several containers available 24/7 located just outside the Recycle Center's scrap yard where recyclables can be deposited.
Those looking to recycle do not have to visit the Recycle Center.
Recycling efforts are post-wide at Fort Hood with more than 500 locations for recycling materials and dumpster-style recycling containers spread throughout unit and housing areas.
The main facility is located in Bldg. 4626, 72nd Street and Old Railhead. The Recycle Center is open 7:30 a.m.-4:30 p.m. Monday-Friday and every second Saturday.
The Recycle Center will soon have a smartphone app to answer recycling questions and identify proper disposal methods, as well as provide phone numbers and locations for recycling. Currently in beta testing, the app is expected to launch at the end of October.
For more information about recycling, or to request recycling containers, call 287-2336.