It's been a busy year for Spc. David Chambers, who was named the Army's Soldier of the Year during a luncheon at the Association of the U.S. Army's Annual Meeting and Exposition in Washington, D.C. Monday, before being promoted to sergeant after serving a mere 15 months in the Army.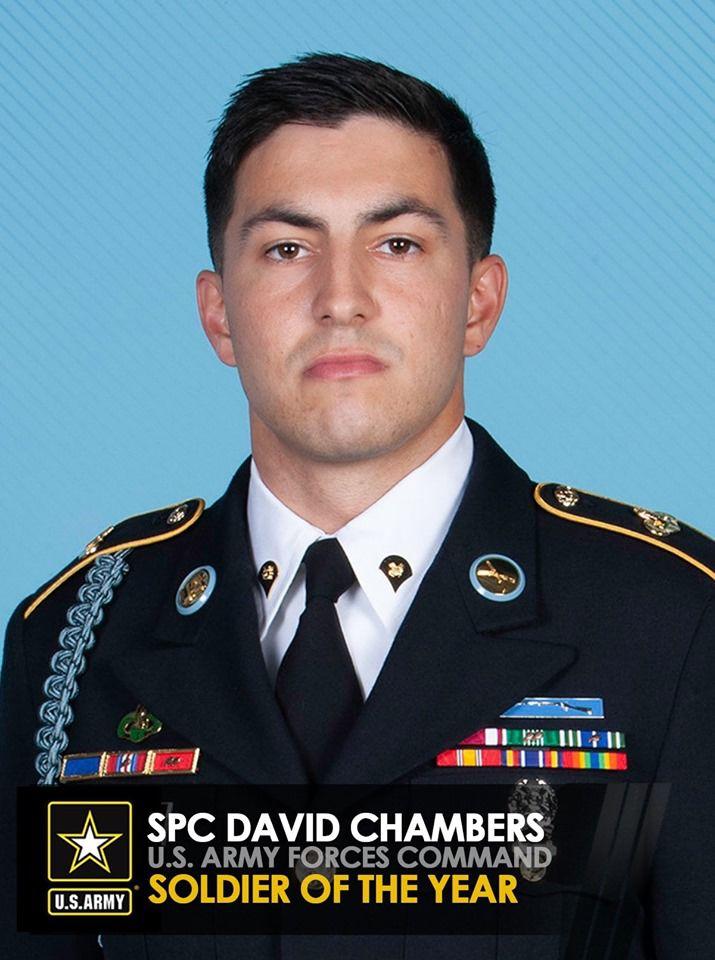 "I feel very blessed and fortunate," the now Sgt. David Chambers, Troop C, 1st Squadron, 3rd Cavalry Regiment, said after representing the Brave Rifles, Fort Hood, III Corps and United States Army Forces Command, in the competition. "I think the best part of the win is being able to represent my unit and all the Soldiers I'm around every day."
The 18th annual Army-wide Best Warrior Competition was held Oct. 6-11 at Fort A.P. Hill, Virginia, and at the Pentagon, where Chambers faced off against 10 other Soldiers who were all competing for the coveted title of Soldier of the Year.
The competition was created as a way to identify the best overall Soldier – not just one who may be physically fit, not just one who may do well on the board – but the overall best. The rigorous competition tests a Soldier's knowledge, skills and abilities by conquering urban warfare simulations, demonstrating critical thinking, formal board interviews, physical fitness challenges, written exams, warrior tasks and battle drills.
Predicting his Soldier's eventual win, Chambers' first sergeant, 1st Sgt. Aleksandar Jovanoski, said back in August that he had no doubt his Soldier would win at Army level. Now, Jovanoski said he is extremely "proud" of Chambers' accomplishments.
Jovanoski shared his pride in Chambers, saying it was great to attend the luncheon in person, as it was announced that Gen. James McConville, Chief of Staff of the Army, signed an exception to policy to promote Chambers to sergeant effective immediately.
"I'm shocked, considering I've only been in the Army for – I just hit my 15 month mark – so getting promoted to sergeant wasn't even registering on my mind, at all," Chambers said. "It was a complete and utter shock."
Chambers' next goal is to attend U.S. Army Ranger School. He believes now is the time he needs push himself even further, because he has a lot more to prove.
"There's really no relaxing," Chambers said. "In fact, I'm stepping it up even more now."