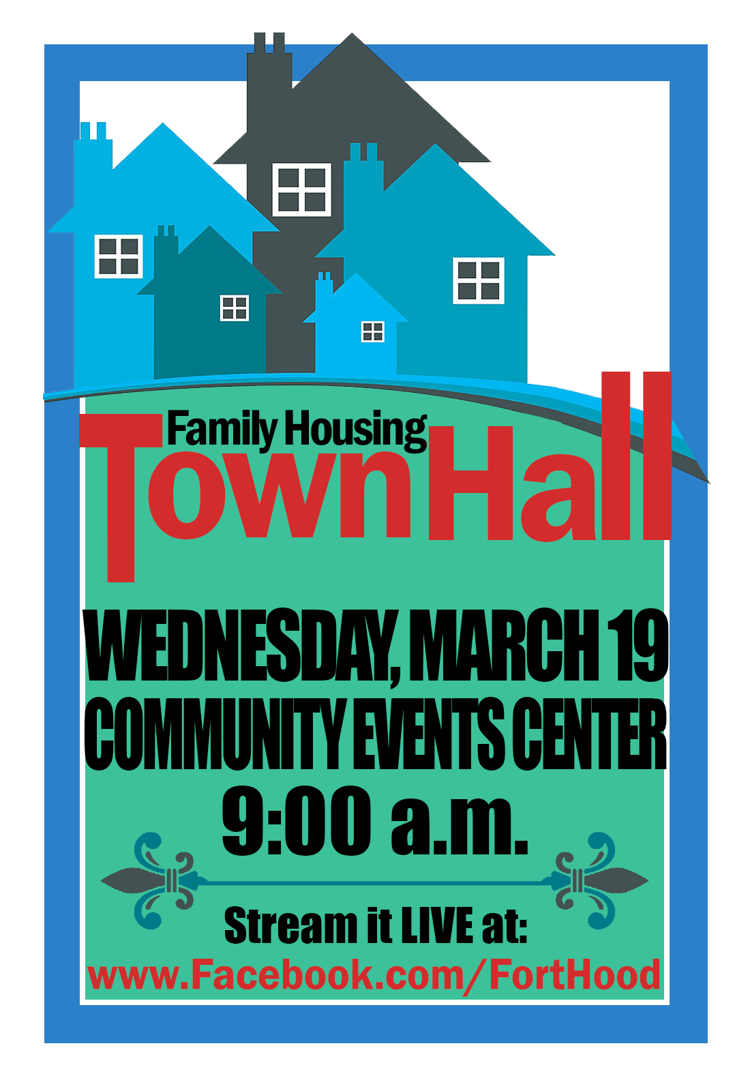 Housing town hall
Fort Hood will conduct its next post-wide town hall meeting focused on on-post housing at 9 a.m., March 19, at the Community Events Center. III Corps and Fort Hood Deputy Commanding General Maj. Gen. Scott Efflandt will host the event, which will also be streamed live on the installation's Facebook page at www.Facebook.com/forthood. Fort Hood Family Housing area residents are encouraged to attend and participate.
---
Women's History Month
With the theme "We Can Do It … and She Did," Fort Hood will observe Women's History Month at 11:30 a.m. March 19, at the Phantom Warrior Center. Hosted by III Corps and 11th Tactical Signal Brigade's Equal Opportunity offices, the guest speaker will be retired Command Sgt. Maj. Jackeline Fountain.
---
USO opening, Ciara concert postponed
The grand opening of the new Fort Hood USO and concert with Grammy-award winner Ciara, scheduled for March 19, has been postponed due to recent travel restrictions.
The grand opening will be rescheduled for a later date this summer; concert to be rescheduled later in 2020. Details will be published in the Fort Hood Sentinel and Fort Hood Facebook page once new dates for both events are determined.
Ciara issued the following statement regarding the postponement:
"To my Ft. Hood & USO Family:
With the continued spread of the coronavirus throughout the U.S., as a pregnant woman, my doctors have advised me to limit travel and large group gatherings.
I am disappointed I won't be able to return this month to the place where I was born, Ft. Hood, Texas, and put on the amazing show we had planned however I look forward to being able to bring it to you at a later date in 2020.
I want to thank the USO and the entire community at Ft. Hood for extending your hospitality to myself and my team. I urge everyone to be diligent in taking steps to stay healthy and safe!"